Episodes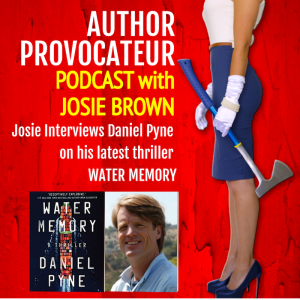 Monday Feb 01, 2021
Monday Feb 01, 2021
In prolific screenwriter Daniel Pyne's latest thriller, WATER MEMORY—Black Ops specialist Aubrey Sentro may be one concussion away from death. But when pirates seize the cargo ship she's on, she must decide whether to risk her life to save her fellow passengers.
As she plays their deadly game of cat and mouse, she pushes herself to survive by focusing on thoughts of her children. She's never told them what she really does for a living, and now she might not get the chance.
While her memories make her vulnerable, motherhood makes her dangerous.
Daniel and I also discuss his process for writing the novel his first series, and the similarities and differences between writing for film and television  as opposed to novels.